You might also like...
Archive
June 2021
December 2020
Tags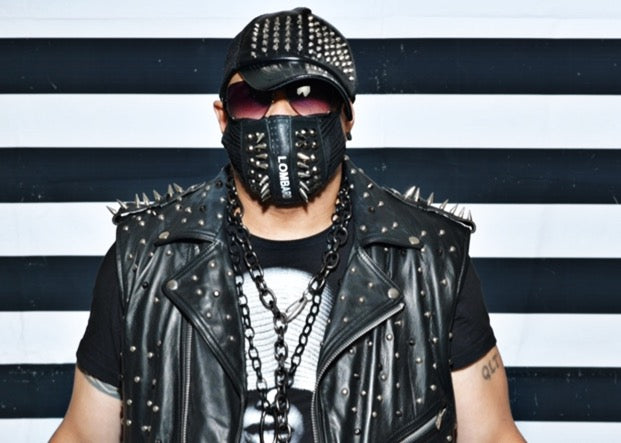 VZSN Presents Michael Lombard - Fashion Designer of the Year
This year, VZSN is committed to showcasing the most skillful designers, creatives, and artists of our era. For this reason, the magazine is issuing its first Bi-annual Fashion Designer of the Year award.
This title has been created to honor designers who are unafraid to break the mold of traditional, conventional, and monotonous fashion. Instead, this title is awarded to cutting-edge designers who have pushed the boundaries of creativity and expression in fashion. With this award, we hope to highlight designers that represent the "VZSNs of the new generation!".
Photo courtesy of 
Marvin Joseph
We are proud to present Michael Lombard, also dubbed as the 'King of Leather', with the magazine's first Bi-annual Fashion Designer of the Year Award. Far from mundane, Lombard has exhibited creativity in all aspects of the word. Starting off with a lucrative career in the music industry, this New York native quickly found refuge and recognition within his passion for design and fashion. His pieces are easily recognizable thanks to his signature use of leather, studs, and fierce design elements.
His clothing has sparked the interest of many celebrities, including the likes of Paula Abdul, Lele Pons, and Tiffany Young. All of these women share common characteristics, they are bold, fearless, and powerful, just like the designs of Michael Lombard. Lombard has not only popped up on our radar; his designs have been featured in Forbes, Vogue Mexico, and in fashion weeks across the globe. Taking the fashion world by storm with his distinctive use of leather, Michael Lombard's designs can be easily flaunted on the runway or paraded on the bustling streets of the city.
Lombard is unafraid to break from his own mold and this has been proven with his latest collections. This designer has the ability to manipulate leather and translate the material into high-end luxurious pieces. From the classic leather jacket to ingenious leather sneakers, Lombard does not hesitate when it comes to creating edgy yet wearable pieces. His latest designs merge two of fashion's most iconic fabrics: 'Denim and Leather'. 
Photo courtesy of 
Steve Bennett
This latest collection, and Lombard's all-round talent for creating stand out pieces with their own personality, are what have landed the designer with VZSN's prestigious award. Lombard knows exactly how to make his own mark within the industry and his pioneering designs have impacted our understanding of leather in fashion. More than just clothing, this talented designer's pieces are considered works of wearable art. Therefore, we are proud to present Michael Lombard with VZSN's Bi-annual Fashion Designer of the Year Award. 
Photo courtesy of 
Marvin Joseph