You might also like...

Tags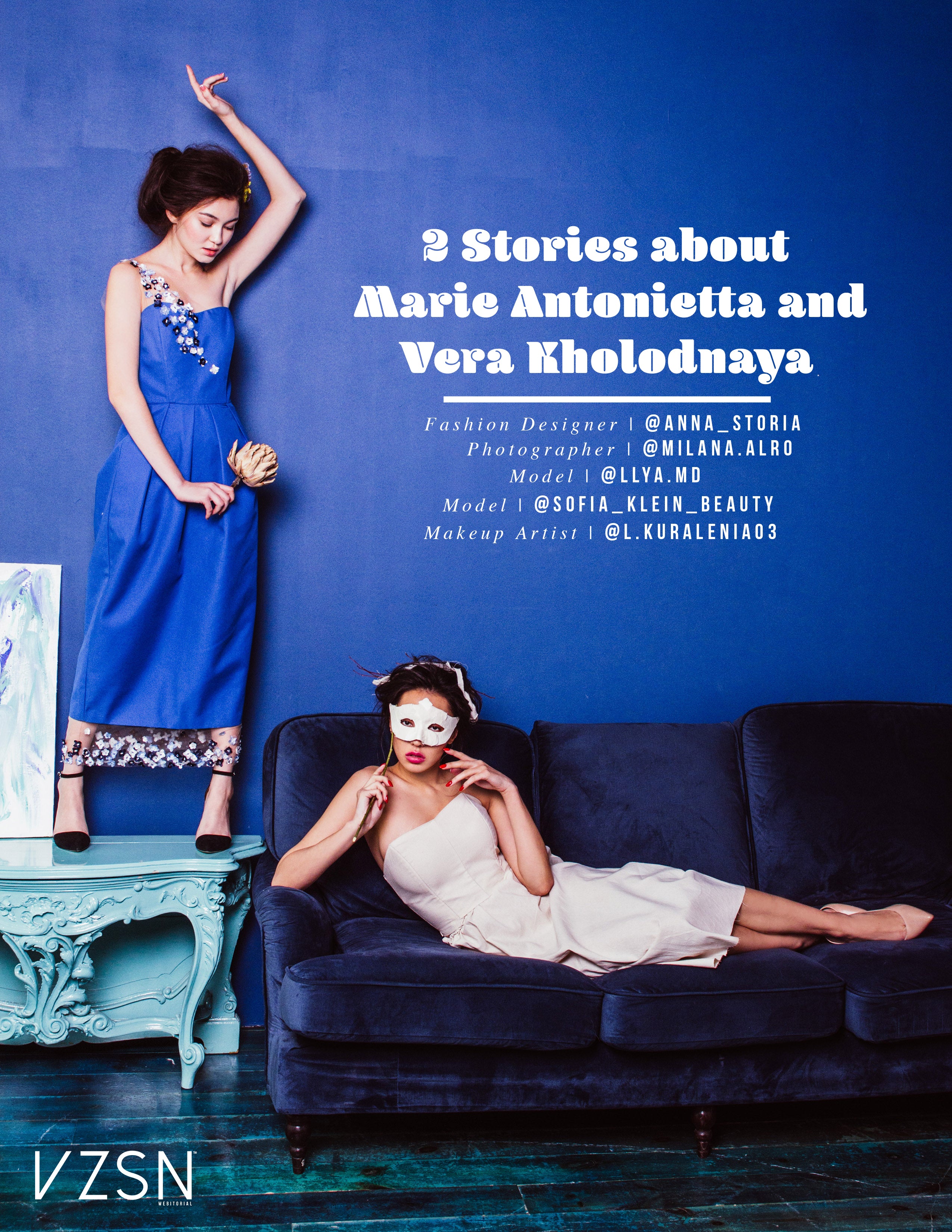 2 STORIES ABOUT MARIE ANTONIETTA AND VERA KHOLODNAYA  
Fashion Designer: @anna_storia
Makeup Artist: @L.kuralenia03
Photographer: @Milana.alro
Fashion Designer: @Anna_storia
Model: @Llya.md
Model: @Sofia_klein_beauty
Words from The Fashion Designer: "Each of us is like a blank sheet of paper. Our life path and events help us fill this sheet with colors. And become what we have become. Pictured is the history of the collection, inspired by Marie Antoinette.In the dress from coarse calico - the Austrian archduchess, the future Queen of France. In a dress made of jeans - Marie Antoinette, who became Queen of France. What do you think each of them says to each other?   

In childhood, we dream more often and bolder. Growing up, we lose this cool ability. It is great, when our free child inside wins and begins to dominate.
I combined the dreamy and such "unearthly" Vera Kholodnaya with the atmosphere of a fairy tale and childhood.  I wish that everyone could return to their dreams and find them a place in your unique life."